Xia 1st Asia Tour Concert - Tarantallegra
The Korean Version of Intoxication.
Lyrics by
XIA
Composed by
XIA
Arranged by
XIA
ps: I will not upload this concert on YouTube
this DVD publisher is known to give out copyright strikes
pss: I know I promised to sub this whole concert a long time ago. I will do so, albeit slowly.
My priority is on newer stuffs: JYJ Tokyo Dome Concert, TIME & TREE Tour
I will occasionally sub this concert and old MV/PV/concerts ^^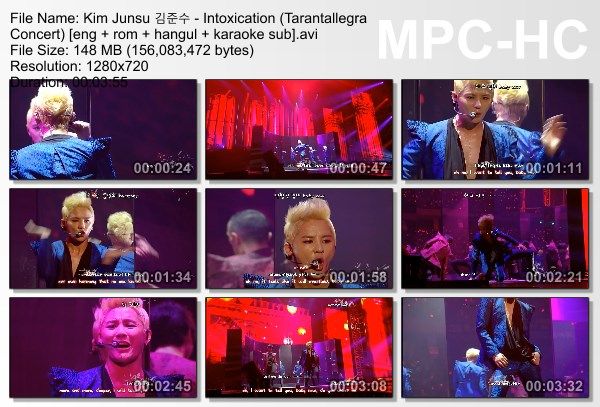 - DO NOT REUPLOAD -