The opening of
TIME Tour in Nissan Stadium.
Album: TIME
Lyrics:
H.U.B.
Composers:
Paul Drew, Greig Watts, Pete Barringer & Chris Wortley for DWB MUSIC LTD
Lyrics and English translation credits to
fandomrelated
.
Day 01 | Fated
Destiny
As men, they are tough but sometimes kind.
In their ways of life and behind their fates,
one can see their resolve and their destiny to be Tohoshinki.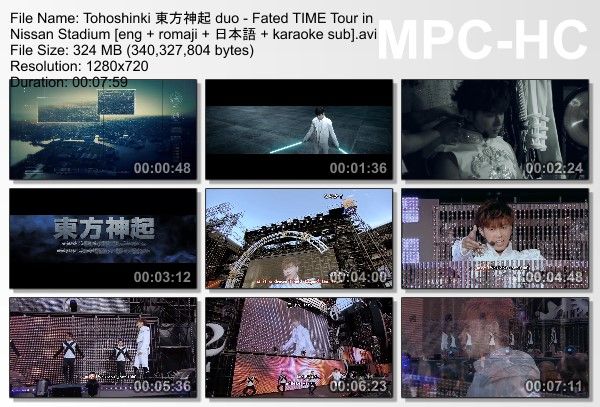 - DO NOT REUPLOAD -