Xia 1st Asia Tour Concert - Tarantallegra
The song is from the musical :
Elisabeth
.
Also known as
"The Last Dance"
.
German title : Der letzte Tanz.
Sources :
omgbabiesatemydingo
(hangul, translation), s3adolphin (romanization)
Kim Junsu as Tod (Death)
Death comes to Elisabeth's wedding hall and is jealous of her choosing the Emperor instead of him.
He says Elisabeth's last dance will be with him after all and he is going to be victor who will win her in the end.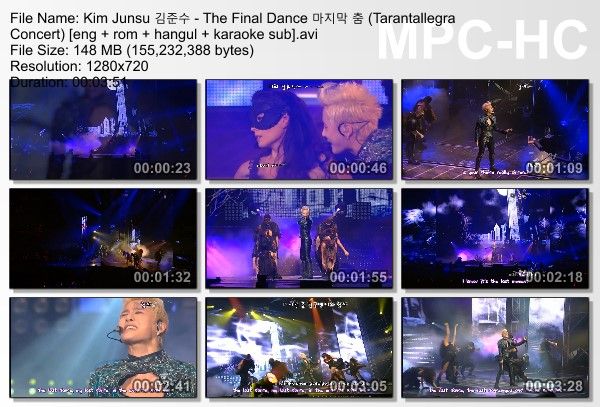 - DO NOT REUPLOAD -