サクラミチ / Sakuramichi / Cherry Blossom Road
The single will be released on February 25! ^^
The lyrics are not official yet, I think.
(because I found a few mistakes there)
Sources:
TVXQ! Express
(Japanese lyrics),
kashigasa.com
(romaji, translation)
ps : I modified the lyrics and translation a bit here and there,
especially on the 3rd line from the end of the song
I'm pretty sure it's not "ano toki yori mo tsuyoku kimi wo dakishimeta"
but "ano toki yori tsuyoku tsuyoku dakishimeta"
This is not 100% accurate, but it will do for now while we wait for the full PV ♥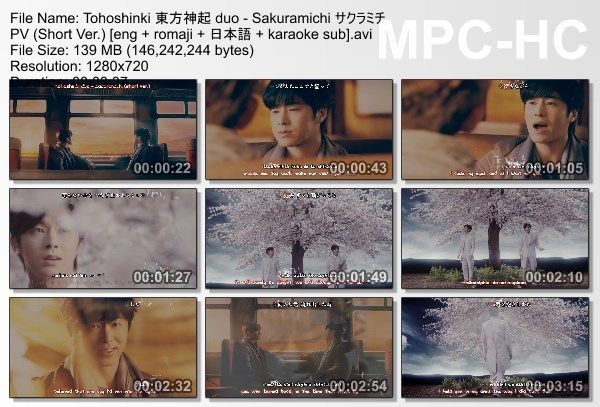 - DO NOT REUPLOAD -